COMPANY INFO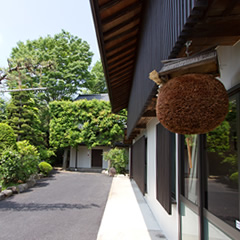 Company name
Shibasaki Sake Brewery CO.,LTD.
Established
1915 (Taisho 3-nen)
Representative
Genki Shibasaki
Headquarter
Location
649-1 Shimonoda, Yoshioka-machi, Kita Gunma-gun, Gunma Prefecture
TEL : 0279-55-1141
FAX : 0279-54-0601



We apologize for the inconvenience, but our staff speak Japanese only.
Please contact us in Japanese.
GREETINGS FROM THE PRESIDENT
GENKI SHIBASAKI
Shibasaki Sake Brewery inherits the traditional technique of a time-honored sake brewery established in the Edo era. We are honored to have earned a great reputation in the Japanese sake industry and have been awarded the gold prize at the National New Sake Competitions seven times throughout our career. As you can tell from the names of our products—Funaotaki and Kiri no Haruna, Shibasaki Sake Brewery is deeply rooted in Gunma and has been crafting sake to win the hearts of the local people. While our desire remains the same, we would be happier if people in Japan and around the world were to enjoy the sake we craft with loving care.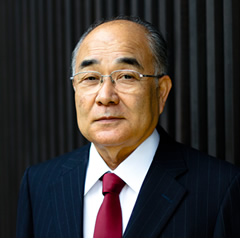 INTRODUCING SAKE MASTER
TAKASHI FUKUSHIMA
Staying persistent to traditional koji making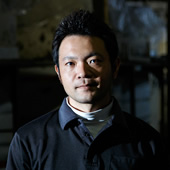 Sake making stands on the principle that koji comes first, yeast mash comes second, and preparation comes third; thus, koji making is a critical step that influences the taste. At Shibasaki Sake Brewery, we remain true to the traditional method of handcrafting koji in all steps without relying on machines. Each of the sake brewers retains the uncompromising attitude to wake up every two hours in the middle of the night to check the condition and create sake's unique flavor. The Funaotaki brand, which has been the favorite sake among the locals, is gradually seeing more opportunities to be enjoyed by people outside Gunma Prefecture, and in recent years, we won the gold prize at a national competition. We continue to strive to offer top quality sake to more people.
SEISHU FUNAOTAKI'S PAST AWARDS
Awarded a gold prize at the National New Sake Competitions
MEDIA INFORMATION

Exquisite Junmai Shu Guide


(Kobunsha/Hiroshi Uehara (Editor)), P. 64

Nihon Shu Pocketbook


(Tokyo Shoseki/SSI (Supervising editor)), P. 98

Nihon Shu Basic Book (Winart Books), 2014 Edition


(Bijutsu Shuppan-Sha/Winart Editorial Desk (Editor)), P. 133

Nihon Shu Dictionary -Taste and learn breweries-, 2011 Edition


(Natsume-Sha/Eizo Musha (Editor)), P. 147
The Funaotaki brand is featured in a number of media.